Sen. Susan Collins (R-Maine) on Monday said she's opposing President Joe Biden's pick to head the White House Office of Budget and Management (OMB).
Collins said the director of the OMB, who is responsible for overseeing the development and implementation of the federal budget, should be "steady and experienced."
"Congress has to be able to trust the OMB director to make countless decisions in an impartial manner, carrying out the letter of the law and congressional intent," Collins said in a statement.
"Neera Tanden has neither the experience nor the temperament to lead this critical agency. Her past actions have demonstrated exactly the kind of animosity that President Biden has pledged to transcend," she added.
Collins highlighted how Tanden, the president of the Center for American Progress, recently deleted over 1,000 tweets from her Twitter account. The action raises concerns about her commitment to transparency, the senator said.
Collins is a moderate Republican who has been known to join colleagues on the other side of the aisle on issues needing a swing vote, making her opposition significant.
Collins's opposition came several days after Sen. Joe Manchin (D-W.Va.), an old-school Democrat, said he would not approve Tanden's nomination.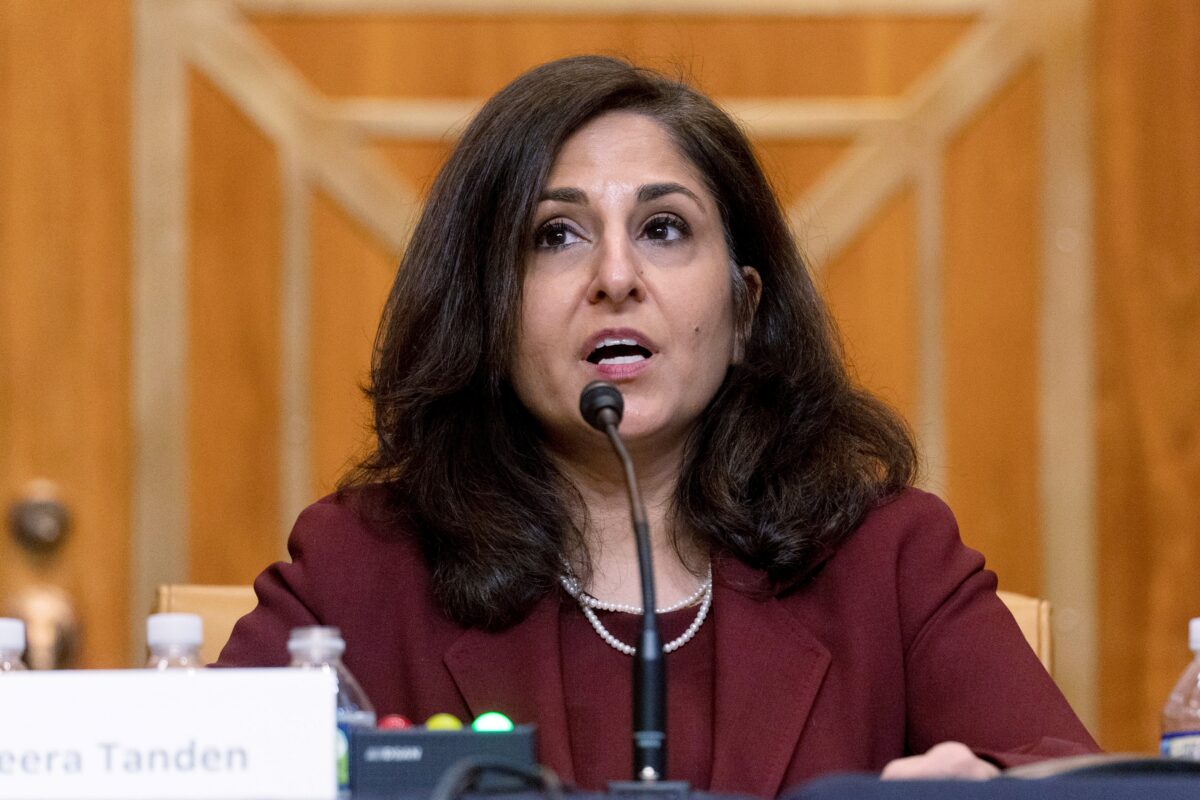 "I have carefully reviewed Neera Tanden's public statements and tweets that were personally directed towards my colleagues on both sides of the aisle from Senator Sanders to Senator McConnell and others. I believe her overtly partisan statements will have a toxic and detrimental impact on the important working relationship between members of Congress and the next director of the Office of Management and Budget," Manchin said in a statement.
Because the Senate is divided evenly between the Republican and Democrat caucuses, any nomination that doesn't garner support from every Democrat requires at least two Republican votes to go through.
Biden is so far refusing to pull the nomination, telling reporters last week, "I think we are going to find the votes and get her confirmed."
Senate Majority Leader Charles Schumer (D-N.Y.) offered a similar outlook on Sunday.
"Everyone heard that one of our Democratic senators, Joe Manchin, doesn't want to vote for her," Schumer said in New York during a briefing on a separate matter.
"I am working with President Biden to find the extra votes so she can be passed. I think she would be a very good OMB leader," he added.
Tanden during her recent confirmation hearing apologized for aggressive tweets that included broadsides against some of the senators who will be voting on her nomination, including Sens. Bernie Sander (I-Vt.) and Ted Cruz (R-Texas).
"For those concerned about my rhetoric and my language, I'm sorry," she said. "And I'm sorry for any hurt that they've caused."
Follow Zachary on Twitter: