It will be hard to achieve herd immunity against COVID-19 before the end of the summer, President Joe Biden said in an interview that aired on Sunday.
"The idea that this can be done and we can get to herd immunity much before the end of next—this summer, is very difficult," Biden told CBS.
Herd immunity is a form of protection against a disease. It can be achieved through vaccination.
The United States has steadily increased the pace of vaccinations against the CCP (Chinese Communist Party) virus, which causes COVID-19, but reaching a level where herd immunity is believed to be possible will take nearly a year at the current rate.
Dr. Anthony Fauci, one of Biden's top medical advisers, has said the threshold is a minimum of 70 percent of Americans being vaccinated. The United States has approximately 330 million people. As of Feb. 7, 31.5 million, or 9.5 percent of the population, have had at least one dose of a CCP virus vaccine.
The only two authorized vaccines require two doses, spaced several weeks apart. Just nine million people have received both doses.
Told it would take until the end of the year to vaccinate three-quarters of the population, Biden said, "We can't wait that long."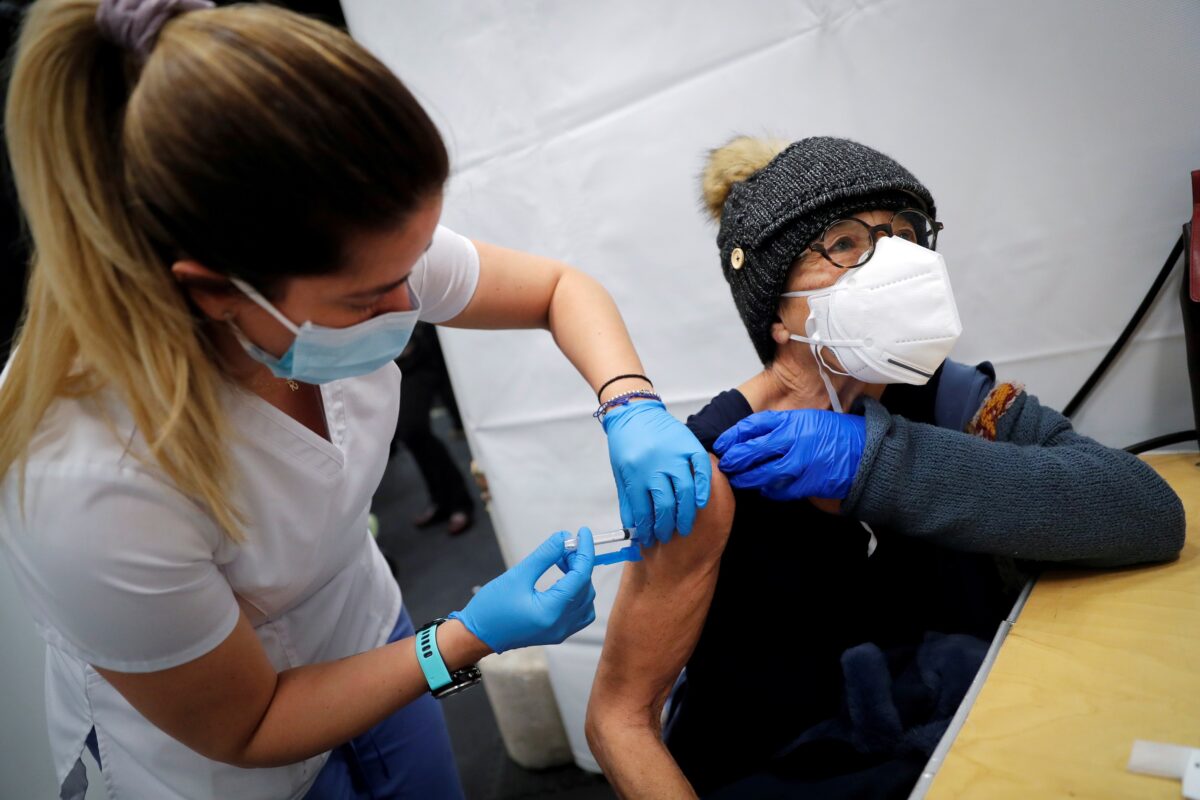 Fauci said late last year that depending on the number of vaccines administered in 2021, "by the time we get to the end of the summer, i.e. the third quarter, we may actually have enough herd immunity protecting our society that as we get to the end of 2021, we can approach very much some degree of normality that is close to where we were before."
Biden said in the new interview that his administration has "ramped up everywhere we can" and blamed the previous administration for allegedly misrepresenting how many vaccine doses were available. Biden said he's pushed Moderna and Pfizer, the producers of the two authorized vaccines, to manufacture more doses faster.
"The demand clearly outstrips the supply right now. If you look at the escalation of availability of doses purely on the ability and the capability of manufacturing that, it's going to escalate and will continue to escalate as we go from February, to March, to April, and beyond. So even though there's a clear, clear discrepancy between the demand and the supply, that will get better as we get through February and into March. But that is the limiting factor," Fauci said on NBC's "Meet the Press."
The expected addition of a one-dose shot from Johnson & Johnson, which asked for emergency authorization from drug regulators on Thursday, could help with the situation.
NFL Commissioner Roger Goodell has offered to use the 32 pro football stadiums as mass vaccination sites. Biden said he would tell his team they were available and believed they would be used.
"Look, it was one thing if we had enough vaccine, which we didn't. So we're pushing as hard as we can to get more vaccine manufactured," he said.
Follow Zachary on Twitter:
Read More